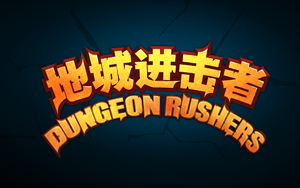 Dungeon Rushers
Dungeon Rushers is a 2D tactical RPG combining dungeon crawler's gameplay and turn based fights. Manage your team, loot dusty dungeons, crush armies of monsters and craft mighty equipment. Be part of an epic adventure with a colorful cast of characters in an off-beat universe. Build your own dungeon and challenge other players!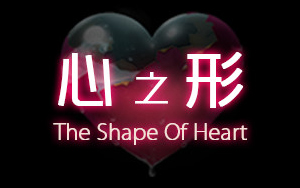 The Shape of Heart
The Shape of Heart is a storytelling-based puzzle game that tries to wake you up from the numbness of life.
Game Features:
· Amazing puzzle solving based on fluid physics.
· A memoir brings you back to childhood.
· A diary shares our feelings in games, dreams, growing up, fighting with stress, and so forth.
· Fantastic background music and sound efforts that immerse you in your memories.
· Easter eggs in honor of many classics.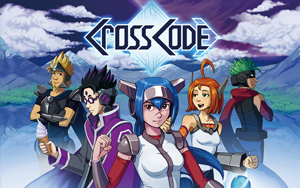 CrossCode
A retro-inspired 2D Action RPG set in the distant future
Meet Lea as she logs into an MMO of the distant future.
Follow her steps as she discovers a vast world, meets other players and overcomes all the challenges of the game.

Also: Lea can't speak. Nope, no heroic mime. She is actually mute.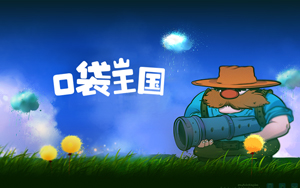 Pocket Kingdom
Islands sometimes appear out of the blue in the clouds. The mysterious Pocket Kingdom is one of them. Wander around its districts, solve puzzles and listen to the weird stories told by the locals. Unveiling the place's mysteries depends on it. So does getting out of it.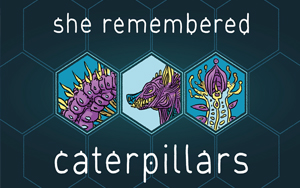 She Remembered Caterpillars
She Remembered Caterpillars is a fungipunk fantasy about love, loss, and holding on, told in the format of a colour-based puzzle game. A tale as the bond between parent and child, this lush and bewildering title will have players testing their wits against a variety of challenges, some devious, and others outright nefarious, but all beautiful and very, very strange.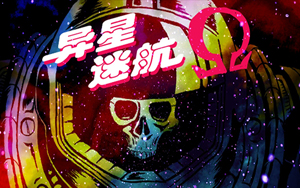 Out There: Ω Edition
Out There is an award-winning space exploration game blending roguelike, resource management and interactive fiction.
Apocalipsis
"Apocalipsis – Harry at the end of the world" is a unique puzzle point-and-click adventure game with action and story-driven sequences. Its beautiful hand-drawn apocalyptic graphics were inspired by Dürer's engravings and the aesthetic of Dance Macabre.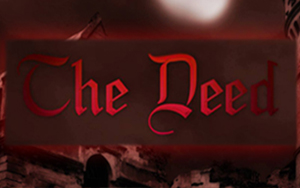 The Deed
A keenly dark twist on the traditional murder mystery setting, The Deed is an Adventure/RPG game about getting away with murder. Arran Bruce, the rightful heir to Dunshiel House, returns home to settle a score with his estranged family.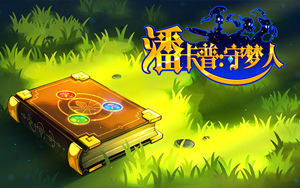 Pankapu
Pankapu: The Dreamkeeper is a 2D episodic action/platformer.
The first chapter is planned for the first quarter of 2016.
The main purpose of PANKAPU is to go back to the roots of old school Action/Platform games. The ones we grew with, simple and fun. In addition, we want to add a strong story mixing humor and imagination.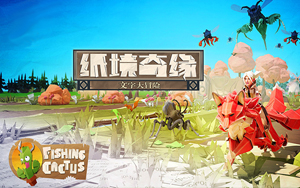 Epistory - Typing Chronicles
Epistory immerses you in an atmospheric action/adventure game where you play a girl riding a giant fox who fights an insectile corruption from an origami world.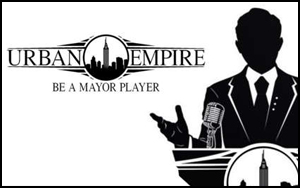 Urban Empire
Urban Empire is a 'City Ruler', pioneering a new breed of strategy game that combines city builder features with political scheming and adds profound social and historical events into the mix, creating a whole new gameplay experience.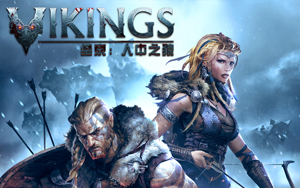 Vikings - Wolves of Midgard
Vikings – Wolves of Midgard takes you to the Shores of Midgard, a world based upon the mythology and history of the Vikings, but with a fantasy twist. Battle the fearsome Jotan, hordes of terrifying undead monstrosities and the beasts of Ragnarok, as you strive to survive the growing cold of Fimbulwinter.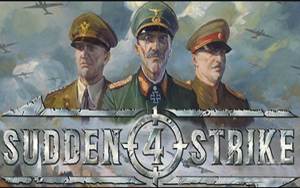 Sudden Strike 4
Sudden Strike is back! The beloved Real Time Strategy series returns, this time with bigger battlefields, more units, better graphics, new scenarios and legendary commanders with individual abilities – all of which makes Sudden Strike 4 more tactical and realistic than ever before!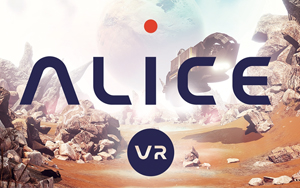 Alice VR
Alice VR is an adventure sci-fi game exploring the power of virtual reality. An unexpected malfunction forces your ship's AI to wake you from the cryo sleep. You have to make an emergency landing on an alien planet and your goal there is simple: find or purchase fuel and escape. This straightforward task gets complicated when you realize that all of the planet's citizens had disappeared in mysterious circumstances. The player has to deal with a series of puzzles, designed specifically for VR, and make decisions that will ultimately lead to the truth about the planet and its secrets.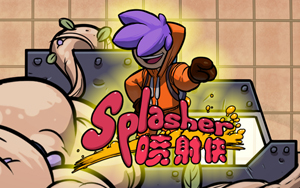 Splasher
The Splashers are in great danger! The quiet and peaceful workers from Inkorp are being led to their doom by the greedy Docteur, the paint factory's evil boss.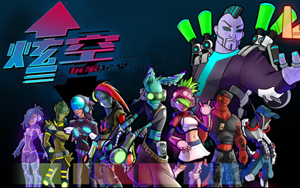 Hover Revolt of Gamers
Experience the thrills of a fast-paced single and multiplayer Parkour game. Join the Rebellion and deride the security forces of an anti-leisure tyranny. Rise up to the many challenges of a futuristic Open World. Assemble your team, enhance your gear and perform incredible tricks and combos.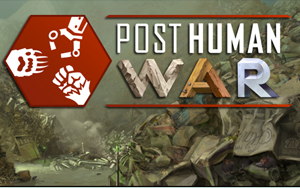 Post Human W.A.R
Post Human W.A.R is a turn-based tactical and psychological strategy game. At the dawn of our third millenium, mankind went extinct, leaving behind a deeply affected planet Earth. Ferocious mutated animals, household robots converted to warfare, and inventive monkeys in tracksuits battle it out to decide the fate of the human heritage.
Form your armies and set off on an adventure through solo campaigns, or face other players online! Experience a purely strategy-oriented gameplay with no randomness, filled with tactical challenges, bluffs and absurd humour.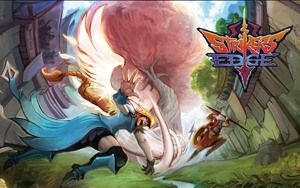 Strikers Edge
When medieval fantasy meets dodgeball! Strikers Edge is a ranged combat game where you play as ancient warriors battling on the fray. Hurl your spears and daggers and master your special powers to headshot your opponent down. Fight online or in local multiplayer and become the top striker!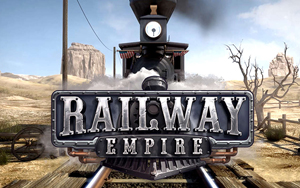 Railway Empire
In Railway Empire, you will create an elaborate and wide-ranging rail network, purchase over 40 different trains modelled in extraordinary detail, and buy or build railway stations, maintenance buildings, factories and tourist attractions to keep your travel network ahead of the competition.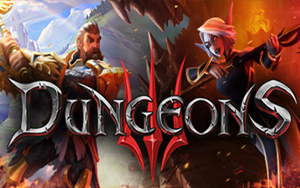 Dungeons 3
At last, the Dungeon Lord has successfully united the forces of evil and established his dark empire. Time for the next step in his most diabolical quest: expansion!
Tropico 6
El Presidente is back! Prove yourself once again as a feared dictator or peace-loving statesman on the island state of Tropico and shape the fate of your very own banana republic through four distinctive eras.